Armeena Khan New Avatar for her Upcoming Film Achilles Protocol!
Armeena Khan, a Pakistani-Canadian actor is doing a British sci-fi film, The Achilles Protocol.
 Regarding her character in the film Armeena said, "This is the first time I will be seen in this avatar. It is a far cry from the regular portrayals of [women] that the Pakistani audiences are used to. I am playing the main antagonist and female lead in the film."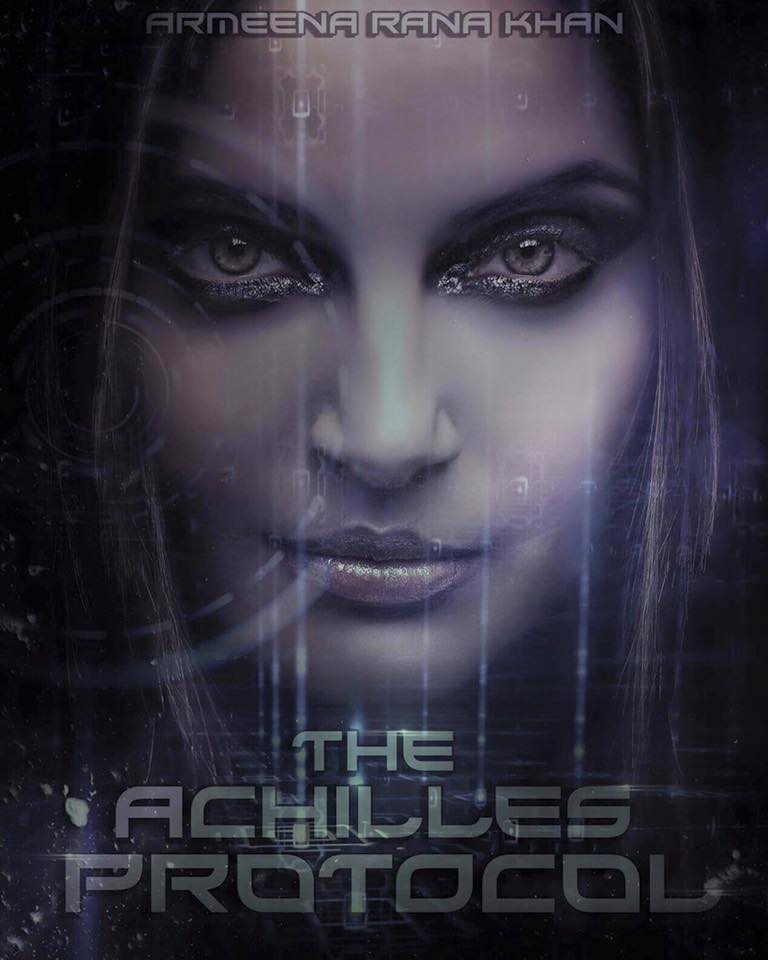 Armeena further shared that the film is a science-fiction and is quite technical. she said that for doing this movie she had to detach herself from the character she has played in Janaan and Yalghaar. For playing the character with the right spirit Armeena is watching independent English films and is also studying relevant literature.
The short film is featuring Armeena Khan, Christopher Faith, Mark Hill and Grace Riley. It has been written and directed by Aatif Zafar.
Regarding the release of the film Armeena shared, "It will primarily release on the International Film Festival circuit. Then it will have a limited international release through various many different nationalities. But of course, I will fly the flag for Pakistan in this project."
Armeena aims to give an outstanding performance in the film so that the team can take it Cannes next year.
Armeena has previously worked in Bin Roye, Janaan and her Pakistani upcoming project is Yalghaar. Amreena is also maintaining her international projects side by side
We Wish you Good Luck Armeena for both national and international projects.
Irfan Khan Suffering From Brain Tumour! Sharing His Pain
The famous Bollywood actor Irfan Khan who is known for his outclass acting and satire, has shared this unfortunate news with his fans on his twitter account that he is suffering from brain Tumor and will be travelling to abroad for his treatment.

Irfan shared that it was very hard for him and his family to believe this that he's suffering from brain tumor but the love of his family/friends/fans around him has given him hope. He posted on his twitter account.

In another tweet earlier this month with his followers revealing that he's having some rare disease. Irfan said that he hopes to be back with more stories to tell. Irfan revealed that he will have to fly abroad for treatment and he also clarified that contrary to rumors "neuro" is not always about the brain and googling is the easiest way to do research.

His fans and friend within Home Town and Across the Country are praying and wishing for his wellness!

We hope for the speedy recovery and let's hope for Irfan Khan to go through the treatment process successfully. InshAllah he will recover and rock the entertainment industry again
Stay tuned to ReviewPk for more updates and news!